<![if !vml]>
<![endif]>Where are we?
<![if !vml]>
<![endif]>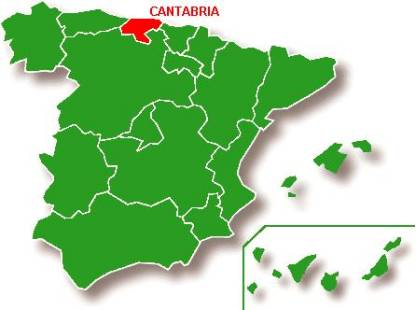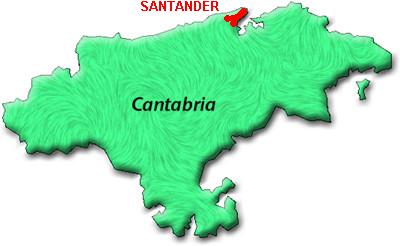 <![if !vml]>
<![endif]><![if !vml]>
<![endif]>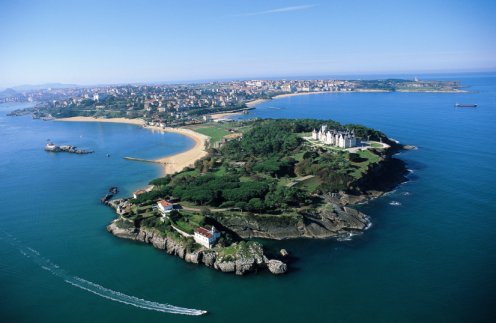 TRAVEL INFORMATION
---
| | |
| --- | --- |
| AIRPLANE | |
The airport of Santander is located to five kilometers of downtown. It is linked with the two main Spanish cities:
Madrid and Barcelona. Therefore, a possible option would be to fly to Madrid (or Barcelona), and after, to fly
again from Madrid (or Barcelona) to Santander. These domestic flights are operated by IBERIA. There are also
international flights, which are operated by the Irish company RYANAIR. These international flights are very
cheap. They are: London-Santander, Rome-Santander and Frankfurt-Santander.
---
| | |
| --- | --- |
| TRAIN | |
Several trains daily go from Madrid to Santander and vice versa. The travels last about 6 hours, and they are
operated by the Spanish company RENFE. The Santander station is placed in the centre of the city.
---
| | |
| --- | --- |
| BUS/CAR | |
There are a lot of buses linking Santander and other Spanish and European cities (e.g., Madrid, Paris,
Bruxelles, Praha). It is also easy to reach Santander by car. For example, if you come from France, there is a
motorway that crosses the North of Spain, and in particular, Santander.
---
| | |
| --- | --- |
| BOAT | |
Twice for week, there is a boat linking Santander and Plymouth (UK). The travels last 24 hours, and they are
operated by BRITTANY FERRIES.