Postgraduate Course on GL
Through the PhD program I01 (Ciencias de la Tierra y Física de la Materia Condensada, Física Aplicada y Física Moderna), the University of Cantabria (UC) offers a postgraduate course on Gravitational Lenses. The UC PhD students will get 3 credits attending it, and the other PhD students can also get external credits by attending this 30 hours-course (the I01 program has the Spanish MEC quality mention). The title is "Cosmologia Mediante Lentes Gravitatorias/Cosmology Through Gravitational Lenses", and the lectures will be in Spanish (part 1) and English (part 2). The second part of the course corresponds to an ANGLES School (Marie Curie programme of the EU). Santander is placed in the north of Spain, and you can easily reach it (see Information). For registration in the global course, you may make contact with Alberto Gómez (Phone: 942 201450). You can also read the information about fellows. If you only want to attend the ANGLES School, see here below for registration.
 Part 1: INTRODUCCION A LAS LENTES GRAVITATORIAS / INTRODUCTION TO
GRAVITATIONAL LENSING (in Spanish)
Dates (Place): November 22 - November 26, 2004 (Facultad de Ciencias, Universidad de Cantabria, Santander)
Teachers: Luis J. Goicoechea (UC Lecturer) and Rodrigo Gil-Merino (UC Post-doc Fellow)
Lectures (15 hours): Introducción, Teoría Básica de Lentes, Algunas Aplicaciones, Microlentes Galácticas y Extragalácticas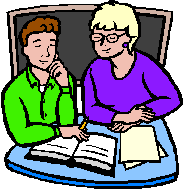 Luis Goicoechea's lectures and exercises (PPT file in Spanish)

Part 2: MEASURING THE HUBBLE CONSTANT AND LENS MASS MODELLING / MEDIDA DE LA CONSTANTE DE HUBBLE Y MODELOS LENTE (in English)
Dates (Place): December 10, 11, 13 and 14, 2004 (UIMP, Santander)
Teachers/Lectures (15 hours):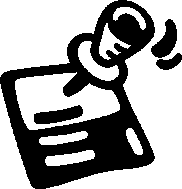 TENTATIVE PROGRAM
The lodgement, class-room and computation/internet-room will be placed within the campus of the "Universidad Internacional Menéndez Pelayo" (UIMP).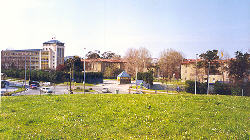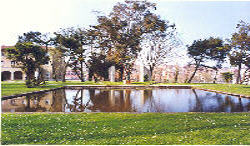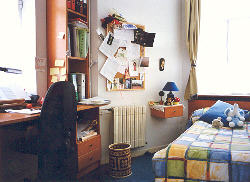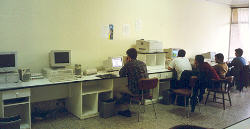 Accommodation & meals
We reserved 13 double rooms and 2 triple apartments (which include a small kitchen). The rates (per day) are:
double rooms (two people) ► 24 Euros/person
double room (one person) ► 30 Euros
apartment (either one person or two/three people) ► 54 Euros.
Moreover, the meals (breakfast + lunch + dinner) per person and per day are very cheap: 12 Euros. You can choose between different options: only breakfast, breakfast and lunch, and so on. You can also choose the period of your stay (e.g., only ANGLES School, from 9 to 15 December, or an extended stay, from 9 to 18 December). The UIMP is relatively near to the Hotel Santemar (where the GLQ Workshop will take place), so an extended stay could be fine for some participants. The rooms have an internet access, via the UNICAN network (100 Mbps).
Lectures & computation/internet
The lectures will be held in a class-room of the UIMP. The students and teachers will have access to a computation/internet-room that is placed very close to the class-room (in the same building). This room contains about 20 PCs.
Map (UIMP & Residence)
See the GLQ Workshop page

Click on the arrow below to return to the previous page.